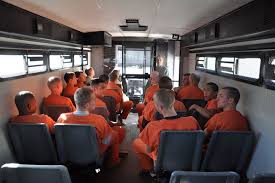 An inmate search is your absolute best resource when you want to track down a loved one, friend, relative or anyone else that you know is incarcerated somewhere in the United States but are unsure of exactly where. An inmate search works in less than a minute usually and covers city, county, state and Federal facilities all at once saving you potential hours worth of digging through information.
This can become a very frustrating and time consuming process if you end up calling every individual facility in a certain state. Some states have over 100 counties so if you aren't 100% positive where someone is, you're looking at hundreds of phone calls. Our inmate search program utilizes every option when conducting a search and has instant access to all of them.
Who Can An Inmate Search Find?
-Inmates in a city jail
-Inmates in a county jail
-Inmates in a state prison
-Inmates in a pre-release facility
-Inmates in a rehabilitiation facility
-Inmates in a work camp
-Inmates who have just been taken to jail (booking)
Inmate searches can find every type of inmate, regardless of the crime committed, where they first got incarcerated, where they have been transferred to and sometimes, where they are going next. This information is very useful if you are maintaining correspondence with someone and want to make sure you know where they are so you don't send funds improperly or have mail delayed.
An inmate search is also great if you know an inmate who seems to get transferred every couple months and is serving a long sentence. As inmates have better behavior over the years they often drop in security levels and have a bit more freedom where they are able to go work outside the prison doing things like gardening and various types of skill building activities to prepare them for release. This is more common with Federal facilities and rarely happens at the county level.
What Do I Need For An Inmate Search?
The most basic information you'll need to know is the name of the inmate and the state they are incarcerated in. The more information you provide, the better your results. Let's say you are looking for a "John Smith" in California. That's going to give you a ton of results to sift through. If you know a bit more information like their race, eye color, middle name and things of this nature, you'll get much more specific results. Even if you don't have a lot of information though, you will almost always get a picture and a large sheet of information you can use to make sure you've found the right person.
What Information Will I Get From An Inmate Search?
This is the best part of an inmate search. You'll get everything about that inmate. You'll get their full name, the address of the facility they're in, their Department of Corrections (DOC) number, how to send them mail and money, and all the phone numbers and fax numbers of the facility. You will also be able to find out what systems they use for e-mail correspondance and how to send them money so they can buy supplies to make their time a little easier.
If you find someone is in a county jail and hasn't been sentenced yet, you will be able to use the information you find to possibly bond or bail them out of jail. This is a must if they are a provider for their family and they need to be out as soon as possible to keep bills from piling up or to remain employed. Time is of the essence here and you should be able to find a bondsman in the jail area. This only applies to those just arrested or awaiting a trial though. If they've been sentenced, they have to serve their time.